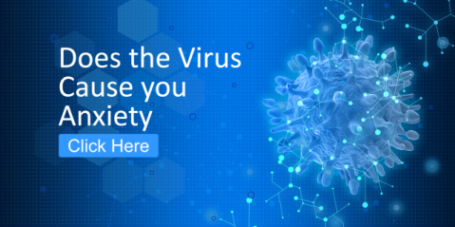 For many individuals, gifts for pets are at the top of their shopping list.  Of course, this only makes sense since pets are a part of the family and often the most well-behaved members so they should receive gifts.  So, what do you look for when you buy gifts for pets?  Basically, anything that they may not get on a daily basis.  Of course, pets love unconditionally so even a discount toy or treat is still going to get a tail wag or a purr.
1. Cool Pet Pad – You may actually want to buy one of these for yourself.  This cushion cools with no water, electricity or refrigeration.  No mess!  No maintenance!  It is weight-activated and cools for up to four hours at a time and lasts for many years.  It is perfect for pets with arthritis, recovering from surgery or those that have allergies or skin conditions.  Not to mention, it is the safest way to keep your pet cool in the summer.
2. B.B Simon Dog Collar – These are not your typical dog collars, in fact, they will run you around $80 but they are stunning.  They are available in a full menu of colors with leather trimmed in silver and accented with plenty of Swarovski crystals.
3. Cat Tower – It is no secret that cats love to climb so give your feline friends their own kitty condo or tower.  Not only does this give them a place to hide from the dog, they are usually made with material that will attract cat hair to reduce shedding on your furniture.
4. Whiner and Diner Elevated Feeders – These unique elevated cat dishes and dog bowls are hand-crafted from wooden wine crates with stainless steel bowls.  Their Eco-friendly and offer free personalization.  These are available in an assortment of heights and in one, two or three bowl configurations.
5. Woof Hoofs Dog Boots – These are the perfect gifts for pets if your dog's paws get cold in the winter or irritated by the hot pavement in the summer.  They are available in various sizes and in either summer or winter sets.  Don't worry, if you loose one you can even order a single boot as a replacement.
6. Puppy Cake – Yes, you can order your own cake mix and frosting from the Puppy Cake Company and show your four-legged friend that you are willing to bake for him.
7. Clothing – If everyone else in your family is getting a new sweater or coat than perhaps your pet should too.
8. Toy box – Wouldn't it be nice if your pets had a toy box to keep all of their belongings in?  Then you wouldn't have to complain every time you trip over a toy.  You may be quite surprised at how easy it is to train them to put their toys away as well.
9. Treats – You should know that special treats would be on the list of gifts for pets. Keep in mind that the bigger the rawhide or bone you get your dog, the longer they will stay occupied and your house will remain calm.
10. Toys – You can never go wrong with new pet toys.  You can buy a whole stocking of toys pretty cheap or you get them a more expensive toy that you may not usually buy through the year.
It is important to note to keep ribbons and bows away from pets.  They probably love playing with big balls of rolled up wrapping paper but stringy items like ribbon can get lodged in their throat or intestines if they do happen to swallow it.
Find more at Dublin Dun Laoghaire Reviews.