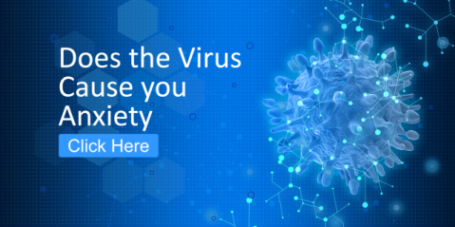 Barbie Dolls Never Go Out of Style
Barbie dolls are without a doubt the most long-lived toy that has never lost its popularity.  This American fashion doll was introduced in March of 1954 by Mattel, Inc.  Barbie dolls have played a huge roll in fashion and brought smiles to girls of all ages for many years.  These toys are a staple to American culture as much as Disney World and the Statue of Liberty.  That being said, Barbie dolls have certainly received their share of controversy.
Barbie Controversies
• The main concern with Barbie dolls was always their intoxicating figure.  While most people playing with a Barbie understand that this is a toy, of course, there has to be parents that argue that an unrealistic image is being portrayed.  According to statistics, Barbie was 35 pounds underweight so finally in 1997, Mattel gave her a wider waist.
• In 1968, Christie, the first African-American Barbie was created which was followed by more in 1980.  However, consumers claimed the facial and body features were not correct so in September 2009, Mattel launched the So In Style product line to accommodate expectations.
• In 1997, Share a Smile Becky was introduced in a pink wheelchair.  A cerebral palsy sufferer argued that these Barbie dolls could not fit in the Dream House elevator so Mattel redesigned the house.
• In 2000, there were speculations that Barbie dolls were created from hard vinyl that could leak toxic chemicals.  Technical experts found this accusation to be false.
• When Totally Tattoos Barbie was created in 2009, there were unhappy parents since Mattel suggested that these temporary tattoos could be applied to both the child and the toy.  Parents argued young children would want to grow up and get tattoos.  Obviously, these children have never been to the fair or circus and had fun temporary tattoos applied for the day.
Collector's Edition
1. Glimmer of Gold Barbie – Created by Robert Best, there are only 999 of these Barbie dolls worldwide which could explain the $1000 retail price.  This Limited Edition doll is dressed up for a very special event in an ivory cocktail dress with golden embroidery.  She belongs to the exclusive Platinum LabelTM Collection.
2. Harley Davidson Barbie – These high-priced Barbie dolls are the first of a series.  She wears faux black leather and her backpack and jacket display Harley logos.  Barbie also comes with black boots, helmet and sunglasses.
3. 50th Anniversary Collector's Barbie – This blond bombshell features 1959 glamor with a couture twist.  She is part of the Gold Label Collection and positively stunning for her 50th birthday.
4. Barbie Kentucky Derby Dolls – These 50th anniversary Barbie dolls are part of the Pink Label Collection.  She heralds southern traditions in her party dress, tulle skirt and wide-brimmed hat. She is designed for the adult collector.
5. Glamor African American Doll – These Barbie dolls are also part of the 50th anniversary Gold Label Collection.  She has the same vintage appeal as Glimmer of Gold Barbie except she is African American. Find more at Dublin Dun Laoghaire Reviews.