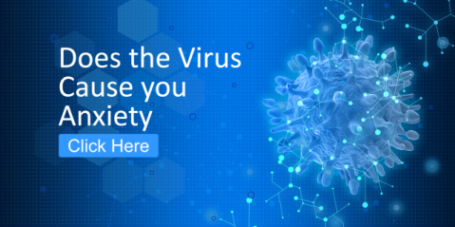 The Craze for Sylvanian Families Continues to Grow
Who could have ever imagined what a phenomenon collecting anthropomorphic plush figures known as the Sylvanian Families would become.  In 1985, Epoch, a Japanese company created these forest friends and since then, numerous companies have distributed them worldwide.
Sylvanian Families are grouped into categories of specific forest species such as bears, beavers, hedgehogs and mice that offer facial expressions and human emotions.  These charming collectibles were part of the 1990s toy craze along with Teletubbies and Beanie Babies, often selling for above retail value for rare pieces.
Most Popular Sylvanian Families
1. Henry-Lloyd Chocolate Dalmatian Family – These peculiar, brown-spotted dalmatians enjoy rowing, sailing and fishing.  The family includes mother Pippa, father Ben, sister Sarah and brother Zac.
2. Billabong Koala Family – This is one of the returning Sylvanian Families that was just reintroduced in 2010.  The set includes mother Matilda, father Rolf, sister Germane, brother Clive and the twin babies Jason and Kyle are sold separately.
3. Fisher Cat Family – This gray-striped family includes mother Isabel, father Schroeder, sister Lauren and brother Linus.  There are also new grandfather Tom and grandmother Diana pieces available that is rare and near impossible to get a hold of.  The twins Eddie and Michelle are sold separately.  This is one of the Sylvanian Families that is from the Calico Critters USA range.
4. Grunt Pig Family – This is a brand new edition to the UK range including mother Constance, father Richard, brother Hugh and sister Mary.  There are also triplets available separate under the names of Minor, Tiny and Little.
5. Waddlington Duck Family – This is another one of the popular Sylvanian Families that was reissued by popular demand.  The set includes mother Wanda, father Bill, sister Jemina and two brothers Sebastian and Quiller.
6. Fielding Field Mouse Family – New for 2010, the Fielding family includes mother Bridget, father Nancy, brother Daniel and sister Helen.
7. DeBurg Penguin Family – Not one of your traditional forest-loving Sylvanian Families but a popular choice anyway.  The set includes mother Perma, father Thaw, sister Storm, brother Frost and then baby is sold separately with a blanket and hot water bottle.
8. Buttercup Friesian Cow Family – Here's another new family to add to the collection this year. The Buttercup family consists of mother Daisy, father Hornbull, sister Annabell and brother Paddlock.  There is also a set of twins, Fennel and Dolly that are sold separately.
9. Dappledawn Fawn Rabbit Family – Back by demand, the Dappledawn family includes mother Theodora, father Herbage, brother Raddish and sister Tily.  New editions to the family for 2010 are Cotton and Dillon, the twins.
10. Slydale Fox Family – This is another one of the Sylvanian Families that you're going to have a challenge finding.  The Slydale family consists of mother Velvette, father Slick, sister Scarlett and brother Buster.  Sold separately are two other babies being Lindy and Skitter. Find more at Dublin Dun Laoghaire Reviews.